Labor's share of national income
The most recent National Economic Trends of the Federal Reserve Bank of St. Louis has a short cover story by Michael Pakko on trends in labor's share of U.S. national income: "Labor's share"
His figure shows his estimate of total labor compensation by year since 1948 (including wages, salaries, employer social insurance contributions and benefits, an estimate of the labor portion of proprietors' income) and and an estimate of wage and salary income: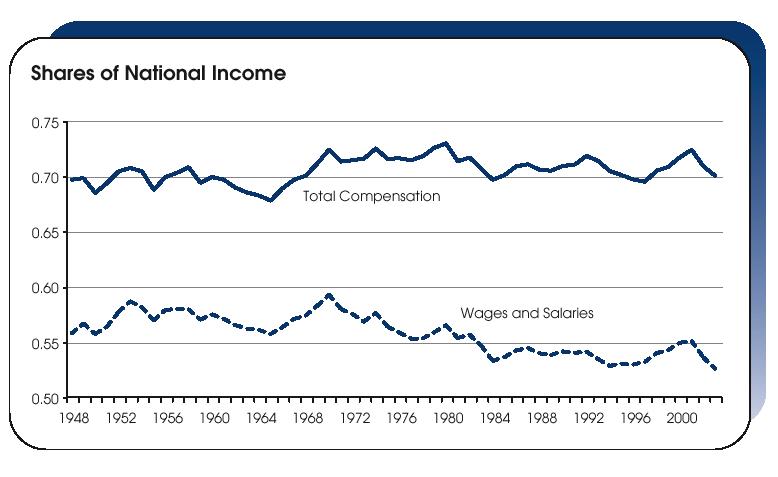 "...The dashed line shows wage and salary income as a fraction of national income. This measure clearly shows a declining trend in recent decades. Having reached a peak of 58 percent in 1970, wages and salaries have declined to only 52 percent of national income in 2003. However, if we consider total compensation—including employer social insurance contributions and benefits—labor's share has shown very little variation. By this measure, labor's share of national income has averaged 70.5 percent over the past 50 years and has remained within a narrow range of that average..."
See the commentary on this post over at
Mahalanobis
:
"Growth Theory: Stylized Facts"
.